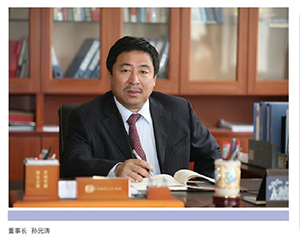 In Yantai, a beautiful mountain and sea coast city, Yuan Hua people adhering to the "innovation, efficiency, coordination, and development" management philosophy, for the mission "customer service, caring staff, for the benefit of society", Always make friends with the moral, Stand in the market with integrity, through thick and thin with customers, depicts a beautiful picture of development side by side.
Yuan Hua's ideal is to create a most competitive manufacturer of seamless steel pipes. We are committed to core concept that quality create value, forge ahead, continue to exceed. Continuous management rapidly changing markets and fierce competition. Full of energy and passion to strive to provide customers with excellent products and services support, step by step on the way to a steady growth of achieving "quality manufacturing, industrial country".
Along the way, experienced confusion, test and exploration, Yuan Hua people gradually mature-maturing, indicating that the firm on the faith and dedication to the dream. Humans create because of their dreams, World perfect because of creating, in the future journey of pursuit of our dreams, accompanied us with you, our attitude will be more stable, pragmatic and opening, building blocks for your career, work with you to create a brilliant tomorrow!
QUALITY CREASTES FUTURE!